Many of our faculty members work jointly in the collaborative research center 'Synaptic Micronetworks in Health and Disease' (SFB 1089) and allow doctoral students to work on exciting scientific problems

The Collaborative Research Center (CRC) 'Synaptic Micronetworks in Health and Disease' (SFB 1089), inaugurated in October 2013, is focused on identifying fundamental rules that govern the dynamics of neuronal behavior at the network level, and the translation of neuronal network dynamics to mammalian and human behavior. In addition, the CRC is also committed to leveraging these approaches to understand the pathophysiology and therapy of common CNS diseases such as epilepsy and Alzheimer's disease.
International research partnerships are essential to share experience in science and make exchange of academic ideas much simpler.

BIGS Neuroscience faculty maintains national and international research partnerships to diverse research groups. Doctoral students benefit from these connections for their career through the offer of exciting projects, top teaching opportunities, exchanges, meetings, and academic events. Here is a selection of cooperation partners:
– Weizmann Institute of Science, Israel
– Max Planck Florida Institute for Neuroscience
A strong collaboration with two other PhD programs in Bonn enables doctoral students access to technical education in a huge spectrum of topics as well as to build a strong network with other doctoral students and young researchers.

International Max Planck Research School (IMPRS) for Brain and Behavior

The International Max Planck Research School (IMPRS) for Brain and Behavior is a collaboration of two partnerships on each side of the Atlantic: University of Bonn and Max Planck associated center of advanced european studies and research (caesar) in Germany – Florida Atlantic University and Max Planck Florida Institute of Neuroscience in the United States. This transatlantic partnership maximizes the benefits for students in the program by having them directly involved in the outstanding research programs established at the two Max Planck Society run institutes and their partner universities.
The IMPRS for Brain and Behavior graduate school offers a structured, 3-year multidisciplinary doctoral training and research program in the neurosciences. Overall our research programs address how sensory information is encoded in neural circuits and is transformed ultimately to behavior. Students are trained in a large range of cutting-edge techniques which are currently instrumental in the quest for understanding brain circuit function in the whole animal and its role in defining behavior. Our mission is to equip students graduating from this school with an exceptional level of knowledge and skills that will form the basis of a successful career in neuroscience. IMPRS for Brain and Behavior aims to recruit highly qualified and motivated doctoral students from all nationalities and immerse them in a stimulating scientific culture of interaction and cooperation. Exceptional candidates holding a Master's degree in biology, chemistry, physics, mathematics, computer science, engineering, or other relevant subject are encouraged to join the program.
Bonn International Graduate School Clinical and Population Science

Bonn International Graduate School Clinical and Population Science (BIGS CPS) offers an international, research-oriented training program to doctoral students of various disciplines including medical doctors. The 3-year program covers a wide range of research areas that are relevant for clinical and population science with a methodical emphasis on genetics, imaging, and biostatistics. This interdisciplinary graduate school combines the expertise of outstanding scientists from the Faculty of Medicine, the Faculty of Agriculture, the German Center for Neurodegenerative Diseases in the Helmholtz Association, and the Federal Institute for Drugs and Medical Devices. Thus, BIGS CPS doctoral students have the opportunity to work together with excellent scientists on highly relevant and interesting projects such as the Rhineland Study or the DietBB Competence Cluster in Nutrition Research. Students also are exposed to the latest techniques and methodologies in the research fields explored by our faculty. In addition to the scientific education offered, the program provides the students with a multitude of opportunities to further their scientific career by training their ability to effectively communicate their research results, options to attend career courses, and to become integrated into the scientific community at an early stage in their career development.
BIGS Neuroscience supports the Deutsche Neurowissenschaften Olympiade to provide young students an early introduction into neuroscience as well as an occasion to network with neuroscientists in Bonn, and thus a life-changing experience
Deutsche Neurowissenschaften Olympiade e.V.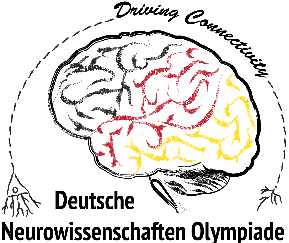 Our program is inspired by the International Brain Bee (IBB), a global science outreach initiative, which targets high school students. The IBB promotes the study of life-sciences and aims to introduce talented young students to the global scientific community. Former US Brain Bee participant, Dr. Julianne McCall established the "German Brain Bee" (GBB) competition in 2011 during her Ph.D. studies. Over the next 4 years, the GBB was held annually in Heidelberg, reaching more than 100 high schools across Germany since its inauguration. In 2015, the GBB was renamed the 'Deutsche Neurowissenschaften Olympiade' (DNO) e.V. and was established as a non-profit organization. Soon after, the board of the DNO e.V. began the process of expanding the competition throughout Germany with great success. Now, competitions are held in Bonn, Heidelberg, Berlin, and Frankfurt every spring. Currently, DNO e.V. is supported by students, scientists, teachers, and professors, as well as the German Neuroscience Society (Deutsche Neurowissenschaftliche Gesellschaft, NWG) and the European Molecular Biology Laboratory (EMBL in Heidelberg, Germany).
So, if you share our passion for learning about the neurosciences amongst young students and you would like to support our team in Bonn to spread this knowledge, come and join us.
We look forward to you.